With summer behind us, and autumn upon us, images of tropical palm trees and coconut cocktails have been replaced with visions of roaring fires and pumpkin spice lattes.
Christmas is also not far away, and this time of year sees many people eagerly planning the biggest event of their working calendar, the end of year Christmas party.
Icy white Winter Wonderlands have been a popular default theme for many years, but this year let us show you why you should warm the party up with a Rustic Log Cabin aesthetic. Step inside, wipe the snow off your boots, and let us show you how you can get the look at your next event.
Whether you have an established venue, dry hire warehouse or blank canvas marquee to adorn, we can help you achieve this year's trendiest winter aesthetic.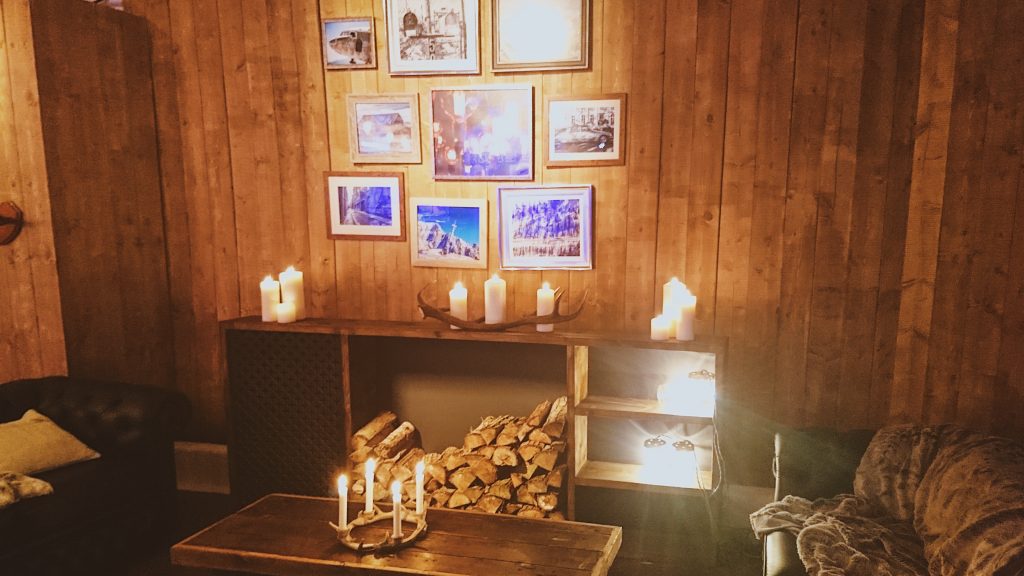 Key Pieces
Is a log cabin really even a log cabin if you can't sink into a sofa with a glass of mulled wine? Create comfort for your guests and a place for them to unravel after a year of hard work.
Our Chesterfield sofas and Armchairs will help you do just that, and in Antique Brown they are the perfect colour to remind you of the woodland you are seeking solace from.
To make this area even cosier, why not throw in some plush fabrics? Our Fluffy Throws and Faux Fur Rugs will add some texture, depth and authenticity to your set, and give your guests something to wrap up in as the night goes on. Who said rustic couldn't be luxurious?
If you hadn't cottoned on by now, this aesthetic is all about warmth, comfort and luxury, so why not throw in some Scatter Cushions as well?
So you're going for the hygge look…. A coffee table will help your guests to feel at home and will also provide valuable space for drinks, nibbles and even promotional materials, and branded gifts.
Fake it till you make it
Surely there is nothing that can beat the roar of an open fire? Unfortunately, it is not so easy to install REAL fireplaces into events.
Our Sideboard looks great when filled with cut logs and topped with candles to give the same rustic aesthetic and warmth of a real fireplace. Alternatively, it could be filled with some of our books and homely trinkets to add character to your event.
The Decor
No rustic log cabin is complete without a statement rug. Our Persian Rugs will bring warmth and colour to your event, and help it to feel like a homely affair.
The chances are, your winter log cabin themed event won't ACTUALLY be held in a legitimate ski log cabin (unfortunately!). However with our Wooden Panel Walls we can transform any venue into a rustic wonderland. Hide bland marquee walls, plain warehouse interiors, or corporate decors and go all the way with your theming. Our Wooden Walls can be supplied as flats to cover other walls and create a set for your event.
We can go one step further and hang some ski slope and winter themed images on the walls, to make your Rustic Log Cabin look loved and lived in.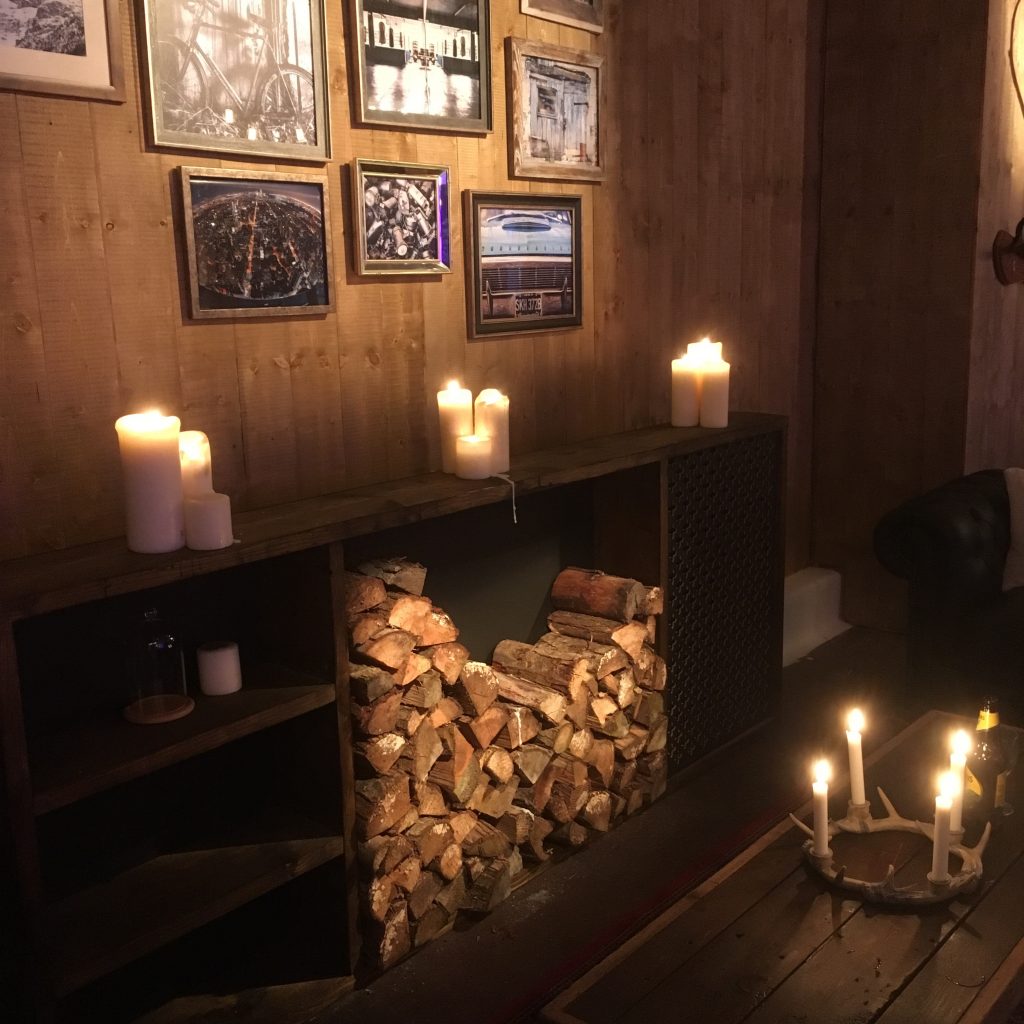 The Statement Pieces
A bottle of red, a comfy place on the sofa, and ethereal candlelight- we know the equation for the perfect night in. In place of an actual working fireplace, why not bring warm and an elegant glow to your event with candles. And what better way to display them than in our Antler Wreath Candle Holder? Talk about staying on theme…
And why stop there? Make a massive statement with our Antler Chandeliers and give your guests something to be in awe of.
The Thoughtful Touches
Invite your guests in from the snowy outside, and into your warm haven. Coat hooks will encourage your guests to remove their coats, make themselves at home and appreciate the cosiness of your venue. We have very on-theme Antler Coat Hooks available for hire, that look great when attached to our Wooden Wall Panels (see above).
Is it a wet evening? Our Wooden Coat Stands will allow your guests to store their umbrellas also, and leave any dampness at the door.
The Lighting
In addition to candles, for extra warm and glowy vibes in your ski lodge add in some secondary lighting. Try our Copper Lanterns or Tiffany Lamps to bring style and substance, and to make the space even more homely.
For an extra touch, you could also line the entrance to your event with our Copper Lanterns, hung dramatically from trees, or scattered along the floor.
The Party Piece
No luxury ski lodge is complete without its very own drinks bar. Crack open the drinks cabinet and serve up all manners of wine, Christmas cocktails and maybe even a few snowballs from your very own custom bar. Rustic in appearance, our bar will fit perfectly into a corner of your ski lodge and keep your guests satisfied and entertained.
Provide seating for your guests to enjoy their drinks and any food with our Bavarian Beer Benches and Tables. Perfectly on theme, and suitable for both indoors and outdoors
The Great Outdoors
Guide your guests into your venue, create a queuing system or even a red carpet style entrance with our Rustic Rope and Post. Reminiscent of the decor you would see in Lapland, they could be covered in snow to give the ultimate winter feel.
There is never an inappropriate time for fairy lights, but placed outside your venue they will evoke memories of Christmas twinkliness and starry nights. They are the ultimate winter accessory.